It's hard to imagine our lives without television, and it's surprising to realize that TVs have been in our living rooms for less than a century.
Television sets have gone through some major changes over the decades. Take a walk down memory lane with us as we review the history of TV in America!
Television in the 1940s
The television was being sold commercially in Europe and the United States as early as the late 1920s. Of course, this kind of luxury wasn't something most Americans could afford during The Great Depression.
Televisions started gaining in popularity after World War II ended in 1945. But even then, most folks were sticking to their radios. After all, radio is where everyone's favorite shows aired.
In fact, early mass-produced models like the RCA 630-TS looked an awful lot like radios with small screens in comparison to the speakers.
By 1949, it was estimated that only 6,000 U.S. households had televisions. However, that would change quickly.
Television in the 1950s
As more TV programming was produced, and many famous radio programs transitioned into television shows, an increasing number of Americans purchased sets of their own.
The three major networks, ABC, CBS, and NBC, put out sitcoms, variety shows, dramas, game shows, and news programming. The first color broadcast took place in 1953, and soon antennas were popping up on the roofs of homes across the country.
People were glued to their screens. We were hooked, and TV became part of everyday life in America. By 1955, more than half of all of U.S. households owned a television set as TV entered its first "Golden Age." You'll still see popular programs like Leave it to Beaver and I Love Lucy in reruns today.
At the time, many shows typically had only one sponsor and that advertiser had significant creative control. That's why there were programs with names like Kraft Television Theatre and The Colgate Comedy Hour.
Television also provided a new format for actors, comedians, musicians, and filmmakers to find fame. Many of them even got their own shows, like Alfred Hitchcock Presents and The Nat King Cole Show.
Television in the 1960s and 1970s
By the early '60s, 90% of homes in the U.S. were watching television.
TV programming advanced from being a form of entertainment into a journalistic and political force. The sixties brought the first televised presidential debate between Richard Nixon and John F. Kennedy. This allowed people to see the candidates' reactions and demeanor.
Kennedy won the hearts of Americans during that debate and went on to win the presidential election. But, Nixon learned his lesson about the power of TV. He credited his famous appearance on Rowan & Martin's Laugh-In with helping him win the election in 1968.
And, he only had to utter one line … "Sock it to me?"

The 1970s is when cable TV started making an impact, bringing competition to the major networks.
HBO, the longest operating pay TV network, launched in 1972. Nickelodeon's history can be traced back to 1977. ESPN and C-Span began in 1979, and by 1980 CNN was broadcasting the news on cable TV.
Besides the paid options, television now offered ad-free public programming through PBS, which started broadcasting in 1970.
Television in the 1980s and 1990s
Americans had a lot more choices for what to watch on television during the final two decades of the 20th century. That included a fourth major network with FOX launching in 1986.
By 1990, it was estimated that 57% of U.S. households had a cable subscription. With the rise of cable came an explosion of new channels. The number of cable networks tripled over the course of ten years, reaching more than 170 in the mid '90s.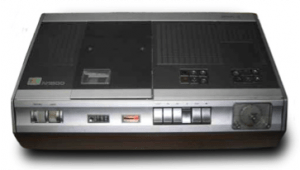 Another change to viewing habits in the 1980s was the popularization of VHS tapes and the VCR. This technology allowed people to watch films on tape and record television for later viewing.
VHS and VCRs didn't last too long. Before most of us figured how to get the digital clock on our VCR to stop blinking 12:00, DVDs replaced our videocassettes, while DVRs and services like TiVo took over the VCR's job of recording.
Television in the 2000s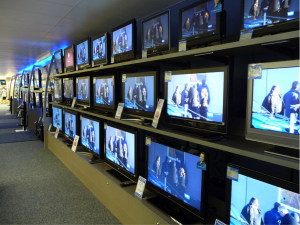 The construction and style of television sets has changed dramatically since those early models of the 1940s. You may remember having to get up off the couch and turn the dial to switch the channel. You probably recall TVs with rabbit ear antennas that had crumpled up tin foil on the ends.
The biggest jump in the appearance of TV sets came with the switch from analog to digital broadcasting, which happened in the United States during 2009. After the transition, anyone with a standard analog set needed to use a converter box to view over-the-air broadcast TV.
And so, square televisions ended up on curbs and in thrift shops to make way for digital widescreen TVs like plasma and LCD sets.
Another change that came in the 2000s was the result of the Internet Age. Both broadcast and cable now must compete with online videos and social media, which provide viewers with quick entertainment fixes on computers and mobile devices.
Still, that's not all that has changed for the television in recent history.
The Television Today …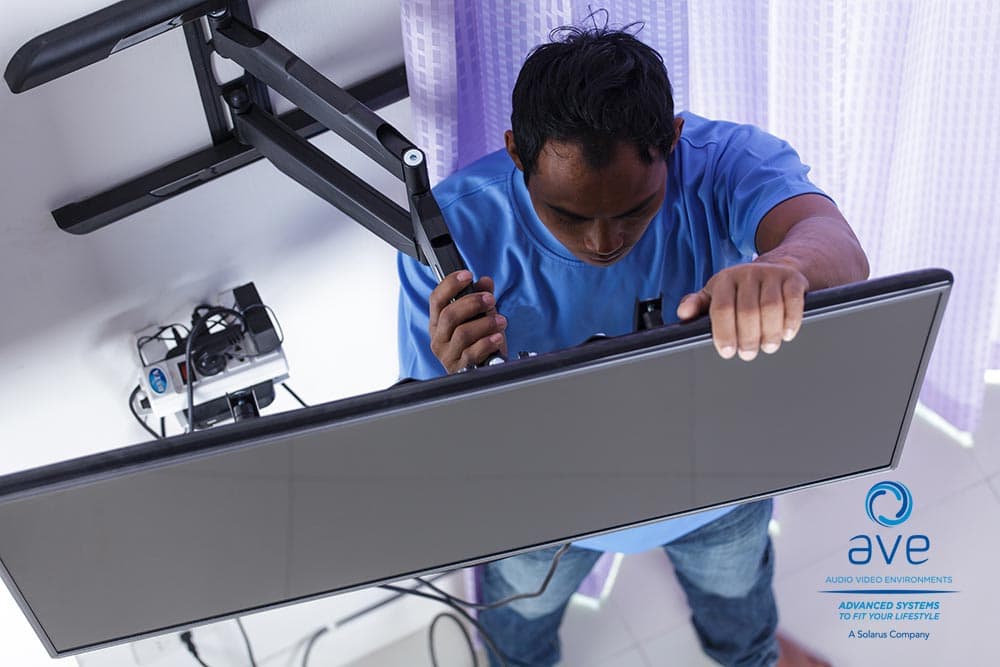 Some entertainment scholars say we're currently living in a new "Golden Age of Television."
Mostly, all of the options and competition have led to a rise in both the quantity and quality of programs available. For instance, in 2015 more than 400 scripted shows aired in the United States.
A lot of changes are happening in the way we consume TV programming as well as the kind of programs that get produced. Along with a plethora of cable networks and online videos, viewers can now subscribe to on-demand streaming television services from the likes of Netflix, Hulu, and Amazon Prime.
People are able to view television on their own time instead of scheduling their days and evenings around the shows they want to watch. Plus, we've started "binge watching," which means consuming multiple episodes (even entire seasons) in a row. No more waiting for next week's episode!
The advances in home entertainment technology in recent years mean we have the opportunity to enjoy TV, movies, and music in amazing new ways. Never before have picture and sound been so crisp and clear. You can have a movie theater experience inside the comfort of your very own home theater!
Gone are the clunky tube sets encased in faux wood. Sleeker, flatter, widescreen televisions are here to stay. This allows homeowners to setup and install televisions in more efficient ways.
Instead of a big, heavy television set taking up floor space in your living room, you can mount a flat screen TV on your wall. However, you should be aware, it's not quite as easy as hanging a picture.
Properly mounting a television on your wall can be tricky. That's why you'll notice the instruction manuals for many models suggest "professional installation. "
A.V.E. in Wisconsin Rapids can help with that!
When you choose our installation service, we'll send a pro from A.V.E. to your home and make sure your big, beautiful new television is properly secured and functional. Plus, we'll happily make the trip to surrounding areas and install televisions in communities like Wausau, Stevens Point, and Marshfield.
Just bought a new surround system and you've got speakers to mount? Do you need the entire system wired with the speakers installed your walls? AVE's home entertainment experts can help with that, too!
Contact us today! Our customer care and technical support team is ready to help you improve your in-home experience. Give us a call at 715.423.4800 to set up an appointment or just ask us a few questions. Need more advanced help or ongoing support with technology? Check out the Enhanced Services our parent company, Solarus, provides.
Whatever you do, don't try to do it yourself if you don't know what you're doing. Your television is a big investment, and you don't want to end up like the unlucky guy in our video below.
References:
Why DIY When You Can A.V.E.?